Home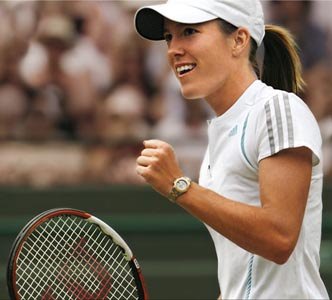 In 2007 Justine Henin decided to create the Justine Henin tennis academy in Belgium. After her remarkable career as a tennis player, she wants to support a range of concepts built and lived during her long experience. She aims to convey a range of values of sports training like courage, fighting spirit, respect, discipline.
Agenda
SOFYA ZHUK WON WIMBLEDON JUNIOR 2015
One more title for Justine Henin Academy player
Saturday July 11th, Sofya Zhuk won Wimbledon Junior 2015 ! ! !
En savoir plus
JOACHIM GERARDEN NEC WHEELCHAIR MASTERS 2015
Joachim Gerard beats world number 1 (Kunieda) twice in the same week and won the NEC wheelchair masters ! ! !
Last news
TENNIS BETTER
Video analyze and Statistics
The Justine Henin Academy collaborate with Tennis Better to develop the potential of the players.
INMOTION MEDICAL CENTER
Justine Henin Academy collaborate with Inmotion medical center to develop the potential and prevent the injury to the players.